28.10.2013
Informacje
Death of Tadeusz Mazowiecki,Prime Minister of Poland 1989-90, and the Head of Government who took the decision to establish the National School of Public Administration
It was with a sense of profound sadness that, on October 28th 2013, the National School of Public Administration learnt of the death of Tadeusz Mazowiecki.
The first Prime Minister of the Third Republic of Poland and the Head of Government who took the decision to establish Krajowa Szkoła Administracji Publicznej has died, aged 86.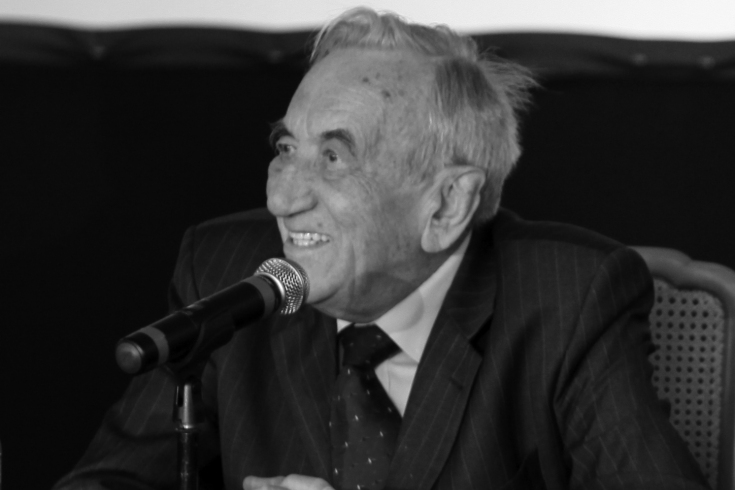 The late Prime Minister Mazowiecki was born on April 18th 1927 in Płock. After the War he commenced with studies at the University of Warsaw's Faculty of Law, and from 1950 onwards was engaged in public life in the name of society. He became a figure associated with Poland's anti-communist opposition in the 1970s, and in August 1980 took the leading role among the experts on the Gdańsk Shipyard Strike Committee. From there he went on to become editor-in-chief of the "Solidarity" movement's weekly newspaper Tygodnik Solidarność. He was interned during Poland's period under martial law beginning in 1981.
In 1989, he helped with preparations for – and then participated in – Poland's groundbreaking "Round Table Talks" – these ultimately leading to his August 24th 1989 nomination to the post of Prime Minister of the Republic of Poland, following the June 1989 elections that began the systemic transformations in Central and Eastern Europe. It was the Council of Ministers under his leadership that – as early as on May 30th 1990 – passed the resolution to found the National School of Public Administration.
In the years 1991-1995, Mr Mazowiecki was a co-founder and head of the Unia Demokratyczna ("Democratic Union") political party, while in 1992 he was made the UN Commission on Human Rights Special Rapporteur in respect of the human-rights situation in the former Yugoslavia. From 2010 he served as Presidential Advisor on Domestic and Foreign Policy.
He was awarded the Order of the White Eagle – Poland's highest decoration – in 1995.
Tadeusz Mazowiecki was the author of many articles, essays and books, including Rozdroża i wartości ("Crossroads and values"), Powrót do najprostszych pytań ("A return to the simplest of questions"), Internowanie ("Internment") and Druga twarz Europy ("The other face of Europe"). He was also an Andrzej Struga Literary Award laureate in 1980, as well as the 1993 recipient of the prize for Special Contributions to the Development of Polish-German Relations.86.